Hi lovelies! Since the (unofficial) theme of the week is sweatshirts I thought I would share a few of my current favourites with you! All perfectly comfortable and glamorously casual.  For a relaxed look on the go try pairing a sweatshirt with a pair of skinny denim and interesting flats, or glam them up with a skirt, or over a dress with some great heels and accessories.  Cheers!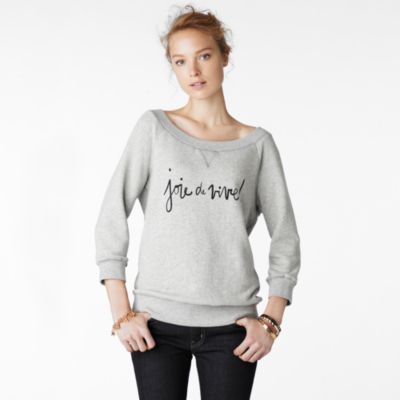 Garance Dore for Kate Spade What a great design collaboration! It is pretty much sold out, but here's to hoping they replenish the stock!
Manngo's Paris Boutique sweatshirt is a little confusing.  Are we in Paris here or New York? Either way you can share your love of both cities and it has the word Paris in sequins!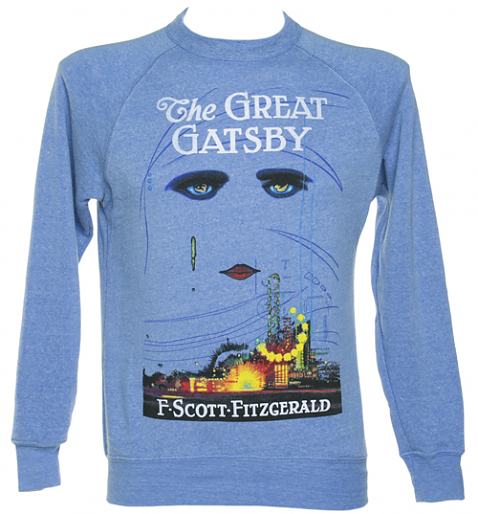 Great Gatsby Novel Sweatshirt. One of my favourite books! I can not wait for the Baz Luhrmann film to come out this Christmas.
Gap Men's Sweatshirt I just picked this one up! I am debating about whether to embark on a little DIY and paint the wings in gold….. or the letters.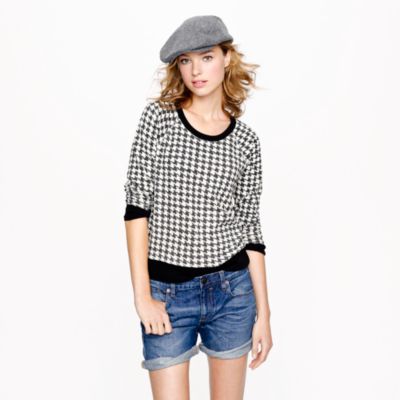 J.Crew houndstooth sweatshirt. I love the pattern and this is by far one of the most well disguised and versatile sweatshirt options.